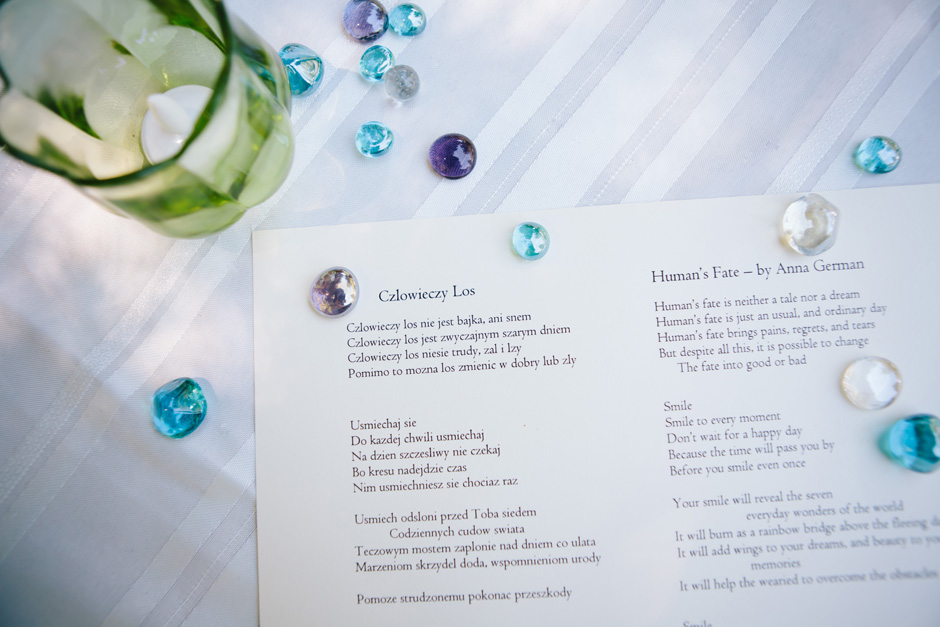 July 10, 2013
justyna and eric

thyme garden wedding | corvallis wedding photographer
Justyna and Eric's beautiful wedding took place at the Thyme Garden near Corvallis. Justyna arrived from Poland just a few weeks earlier – she and Eric met while she was visiting family here and had been keeping up a long-distance relationship ever since. It was a bright, hot Oregon day – I found myself removing my camera straps at one point because it was just that hot – but the bride and groom were troopers and stayed cheerful and happy the whole time.
The Thyme Garden has an enchanted forest quality to it.  Justyna and Eric and their friends and family decorated with paper cranes and jewels and all kinds of whimsical bits and pieces that suited the location and the day perfectly. The Thyme Garden folks did their usual awesome work with the delicious and beautiful food – their decorated cheeses and spreads are true works of art.
Some of Justyna's family had travelled from Poland for the wedding, and her grandpa made one of the loveliest and most moving speeches I have ever heard at a wedding. That he delivered it in English instead of his native Polish made it all the more amazing, and the song he played to end the speech left barely a dry eye anywhere.
The day ended in true Thyme Garden style with dancing under trees festooned with strings of fairy lights, a bonfire and camping.
Congratulations, Justyna and Eric – it was such an honor to witness this special day.
Venue: The Thyme Garden